Awards and Recognitions

In the news
---
January 15, 2020 : Man takes plea in fatal DUI on I-95, gets four years in prison
Investigators say Larry Garcia crashed into and killed a man on Memorial Day weekend in 2019.
A 28-year-old man pleaded guilty Wednesday to a hitting and killing someone with his car while he was driving drunk on Memorial Day weekend in 2019.
Circuit Judge Cheryl Caracuzzo sentenced Larry Garcia, who was represented by defense attorneys Andrew Parks and Adam Harmelin, to four years in prison, as agreed upon in the plea deal. Additionally, Garcia, a Port St. Lucie resident at the time of his arrest, will be on probation for six years upon his release from prison.
Continue reading
---
November 5, 2011 : Springs weighs fine for parents who let children drink alcohol
Parental permissiveness has a price. Coral Springs is considering fining parents for allowing underage drinking at home. The city wants to join a national trend of municipalities using civil ordinances to make parents accountable for kids' drinking. Although a state criminal law is already on the books, city officials say there's a problem with enforcement. Criminal defense attorney Adam Harmelin, who successfully represented one of the sets of parents, said his clients "had no idea" alcohol was being served. Even though prosecutors originally were asking for jail time, the judge ordered the couple to pay court costs - one step above dismissing the case.
Continue reading
---
October 14, 2010 : Boca House Party - Parents Upstairs During Wild Party
Florida teen allegedly banishes parents to their room while he throws a party.
About 350 underage party crashers brought alcohol to a Boca Raton mansion early Sunday after Homecoming at American Heritage School in Plantation. And within 15 minutes, students were drinking, passed out and vomiting on the property, an attorney said.
Continue reading
Personal Service
---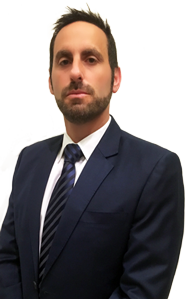 When you call attorney Adam Harmelin, you will speak with him. Throughout his career in private practice, Adam has always listed his cellular telephone on his business card and website. The reason is simple. Accessibility to your attorney is important! My clients never complain that they cannot reach me. I am avaiable to speak with my clients during business hours, nights, weekends and holidays. Call now to speak directly to attorney Adam Harmelin.
---
Criminal Charges
Facing a criminal charge gets a lot less daunting when you have an experienced criminal defense attorney like Adam Harmelin.
Criminal Charges
DUI Defense
An individual arrested for DUI has only 10 days from the date of the arrest to drive legally before their driver license is suspended by the DHSMV.
DUI Defense
Choose Harmelin Law to defend your rights
Criminal Attorney Adam Harmelin has 20 years of experience as a trial attorney. Attorney Harmelin and his legal team can provide the aggressive criminal defense representation you need and deserve to challenge your charges in South Florida.
Contact DUI Attorney Adam Harmelin, P.A. 24/7 to learn how we can fight for you and request your no-cost consultation!
Aggressive Defense from Attorney Adam Harmelin
We have experience with virtually every type of criminal offense a person may be accused of, in State, Federal or Juvenile Court. 24/7 RISK FREE Consultation. Our Fort Lauderdale criminal attorney can help if you've been charged with a felony or misdemeanor, including DUI.
The Office of Harmelin Law, P.A. is conveniently located at:
110 SE 6th Street. Suite 1700
Fort Lauderdale, FL 33301