Awards and Recognitions

Boca Raton House Party
---
October 14, 2010 | By Jerome Burdi, Sun Sentinel
BOCA RATON - About 350 underage party crashers brought alcohol to a Boca Raton mansion early Sunday after Homecoming at American Heritage School in Plantation. And within 15 minutes, students were drinking, passed out and vomiting on the property, an attorney said.
At least four calls to 911 sent paramedics and police to the home.
Some of Sunday's events - recounted Wednesday by Fort Lauderdale Criminal Defense Lawyer Adam Harmelin, attorney for the homeowners - differ from what Boca Raton police wrote in their report.
In a call to the house, a dispatcher spoke with a woman who identified herself as the homeowner. She grew frantic when the dispatcher told her what was going on.
"We don't have anybody unconscious. Where are they?" she asked.
During the party, hosts Shlomo and Jeannie Rasabi, parents of two American Heritage teens, stood on the stairwell, making sure no one came upstairs at the $2.7 million, 17,000-square-foot home in The Sanctuary community, Harmelin said.
However, the police report said the couple were in their bedroom and knew nothing of what was going on downstairs.
"I didn't even know all these kids were here; they all brought alcohol into the house," Shlomo Rasabi said, according to the police report. "My wife and I planned a party for Homecoming for American Heritage School in which all the kids had a party at our house, [but] it was never supposed to get this big. I was in my room the whole time."
Harmelin and police, though, agree that the couple was unaware that some of the 500 juveniles were drinking themselves unconscious.
For the full article visit the Sun Sentinel
---
Videos from intervies with HLN
Personal Service
---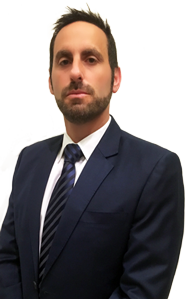 When you call attorney Adam Harmelin, you will speak with him. Throughout his career in private practice, Adam has always listed his cellular telephone on his business card and website. The reason is simple. Accessibility to your attorney is important! My clients never complain that they cannot reach me. I am avaiable to speak with my clients during business hours, nights, weekends and holidays. Call now to speak directly to attorney Adam Harmelin.
---
Criminal Charges
Facing a criminal charge gets a lot less daunting when you have an experienced criminal defense attorney like Adam Harmelin.
Criminal Charges
DUI Defense
An individual arrested for DUI has only 10 days from the date of the arrest to drive legally before their driver license is suspended by the DHSMV.
DUI Defense
Choose Harmelin Law to defend your rights
Criminal Attorney Adam Harmelin has 20 years of experience as a trial attorney. Attorney Harmelin and his legal team can provide the aggressive criminal defense representation you need and deserve to challenge your charges in South Florida.
Contact DUI Attorney Adam Harmelin, P.A. 24/7 to learn how we can fight for you and request your no-cost consultation!
Aggressive Defense from Attorney Adam Harmelin
We have experience with virtually every type of criminal offense a person may be accused of, in State, Federal or Juvenile Court. 24/7 RISK FREE Consultation. Our Fort Lauderdale criminal attorney can help if you've been charged with a felony or misdemeanor, including DUI.
The Office of Harmelin Law, P.A. is conveniently located at:
110 SE 6th Street. Suite 1700
Fort Lauderdale, FL 33301