We will take your domestic violence charge seriously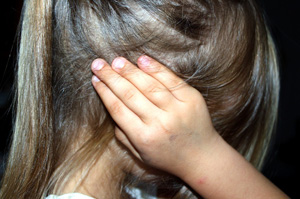 Domestic violence crimes are those involving family members, relatives or those who live together. A domestic offense can range from misdemeanor Battery to more serious felony offenses. However, even a misdemeanor Domestic Violence Battery carries mandatory penalties by statute. Over the past couple of decades, law enforcement officers have been enforcing the domestic violence laws with a renewed vigor. Police can make an arrest for domestic violence without a warrant as long as they believe there is probable cause to do so. Prosecutors are also coming down hard on defendants charged with these serious crimes so do not face them alone. Contact Attorney Adam Harmelin immediately following your arrest. With most crimes, time is of the essence. Adam has 20 years of experience in defending people charged with crimes of all types.
In addition to defending domestic violence crimes, Adam also represents individuals involved in restraining order litigation. Typically, a victim of alleged domestic violence will file a Temporary Restraining Order or Injunction against a defendant. Attorney Adam Harmelin will assist in defending against the restraining order as well as the criminal offense.
A recent favorable domestic violence case result
Defendant was arrested following an altercation with his ex-wife. It was alleged that the defendant jabbed the victim's eyes with his fingers and strangled her to the point that she almost lost consciousness during which he stated "You'll fucking end up in a ditch" and "won't let you breath another breath." These statements were recorded. All charges DISMISSED. (TO)
Outcome:
Charge dismissed!
View more case results
Domestic violence attorney Adam Harmelin represents individuals charged with the following types of domestic violence offenses:
Child Abuse
Battery
Felony Battery
Battery by Strangulation
False Imprisonment
Sexual Abuse/Battery
Child Neglect
Spousal Rape
Manslaughter
Murder
Assault
Aggravated Assault
With most crimes, time is of the essence.
Request a
Free consultation
Choose Harmelin Law to defend your rights
Criminal Attorney Adam Harmelin has 20 years of experience as a trial attorney. Attorney Harmelin and his legal team can provide the aggressive criminal defense representation you need and deserve to challenge your charges in South Florida.
Contact DUI Attorney Adam Harmelin, P.A. 24/7 to learn how we can fight for you and request your no-cost consultation!
Aggressive Defense from Attorney Adam Harmelin
We have experience with virtually every type of criminal offense a person may be accused of, in State, Federal or Juvenile Court. 24/7 RISK FREE Consultation. Our Fort Lauderdale criminal attorney can help if you've been charged with a felony or misdemeanor, including DUI.
The Office of Harmelin Law, P.A. is conveniently located at:
110 SE 6th Street. Suite 1700
Fort Lauderdale, FL 33301
Aggressive Criminal Defense
---
Criminal Charges
Facing a criminal charge gets a lot less daunting when you have an experienced criminal defense attorney like Adam Harmelin.
Criminal Charges
DUI Defense
An individual arrested for DUI has only 10 days from the date of the arrest to drive legally before their driver license is suspended by the DHSMV.
DUI Defense
Previous cases in the media
---
Boca House Party - Parents Upstairs During Wild Party
Florida teen allegedly banishes parents to their room while he throws a party.
About 350 underage party crashers brought alcohol to a Boca Raton mansion early Sunday after Homecoming at American Heritage School in Plantation. And within 15 minutes, students were drinking, passed out and vomiting on the property, an attorney said.
Continue reading