Awards and Recognitions

Broward DUI Lawyer
---
One of the best Broward DUI Attorney
Broward County DUI Lawyers are experienced and dedicated lawyers that offer a dynamic defense to all the needy people against severe charges such as criminal charges, DUI, DWI, driving without a license or driving with suspended license, drug possession, drunk driving, reckless driving and more. At the Broward country law firms, criminal lawyers can help you in different matters while facing criminal charges. The Fort Lauderdale DUI attorney can fight for your legal rights, save you, and can negotiate for you with the prosecution for lesser charges or a lighter sentence.
Broward criminal defense lawyer puts you at ease while handling your criminal cases. We provide the solution to all your solutions. You also need not come in person. Just call us and send the relevant information online, we will handle your case very calmly and intelligently and provide you complete support. Our defense officers let you counsel and make you feel comfortable in dealing with the case.
In today's World, getting arrested for any offences is easy as compared to picking a lawyer to defend you. But now you need not worry, as we are here to help you. We can defend you from any major offenses and crimes without much hassle. Our Fort Lauderdale DUI lawyer helps in putting you at ease in providing the complete defense against your crimes.
When you are involved in complex fraud action or DUI, DWI offenses, our DUI criminal defense lawyer provides you security regarding saving you from the lengthy prison sentence. We will help you to unravel the fraud, identify all the perpetrators, strategically prioritize the claims, and recover all or as much of the loss as possible. While handling the cases, our defense attorneys work closely and intensely with the clients and talk to relevant professionals. Talking to experts differ on the case-to-case basis and is required to maximize the client's recovery. We give value to our customers and help them in solving their cases with much ease and in coordination with the required professionals and officials.
---
Personal Service
---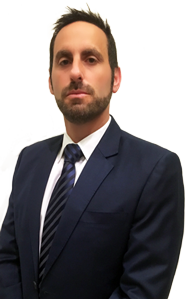 When you call attorney Adam Harmelin, you will speak with him. Throughout his career in private practice, Adam has always listed his cellular telephone on his business card and website. The reason is simple. Accessibility to your attorney is important! My clients never complain that they cannot reach me. I am avaiable to speak with my clients during business hours, nights, weekends and holidays. Call now to speak directly to attorney Adam Harmelin.
---
South Florida DUI Defense Lawyer
Choose Harmelin Law to defend your rights
Criminal Attorney Adam Harmelin has 20 years of experience as DUI attorney. Attorney Harmelin and his legal team can provide the aggressive DUI defense representation you need and deserve to challenge your charges in South Florida.
Contact Attorney Adam Harmelin, P.A. 24/7 to learn how we can fight for you and request your risk-free consultation!
Aggressive DUI Defense from Attorney Adam Harmelin
We have experience with virtually every type of DUI and criminal offense a person may be accused of, in State, Federal or Juvenile Court. Request a RISK-FREE Consultation. Our Fort Lauderdale DUI attorney can help if you've been charged with a felony or misdemeanor.
The Office of Harmelin Law, P.A. is conveniently located at:
110 SE 6th Street, Suite 1700
Fort Lauderdale, FL 33301
Previous cases in the media
---
Boca House Party - Parents Upstairs During Wild Party
Florida teen allegedly banishes parents to their room while he throws a party.
About 350 underage party crashers brought alcohol to a Boca Raton mansion early Sunday after Homecoming at American Heritage School in Plantation. And within 15 minutes, students were drinking, passed out and vomiting on the property, an attorney said.
Continue reading