Awards and Recognitions

DUI 10-Day Rule
---
Broward County DUI Attorney Adam Harmelin
It's an unfortunate situation when you realize that your actions behind the wheel might require you to retain a South Florida attorney specializing in Florida DUI Defense. It's not a pleasant prospect, especially when you consider the seriousness of this charge in the State of Florida.
According to Miami, Fort Lauderdale, West Palm Beach, and Broward County Criminal Defense and DUI lawyer Adam D. Harmelin, there is important information to know if this ever happens to you or someone you know.
Driving Under the Influence of alcohol or drugs is a serious crime that could lead to the suspension or revocation of your driver license. When someone is arrested for DUI, he/she will be faced with the decision of whether to submit to a breathalyzer test or refuse testing. If a person blows over the legal limit (.08 or above), then the driver license suspension is for a period of 6 months.
However, as of 07/01/13, the Florida legislature has provided another option. A driver arrested for DUI may still request a formal or informal review of the suspension by the DHSMV within 10 days after the date of issuance of the notice of suspension or may now request a review of eligibility for a restricted driving privilege under Florida Statute 322.271(7). This means that a person who has never had a driver license suspended for refusal or unlawful breath/blood alcohol content and who has never been convicted of DUI/DWI will likely be eligible for a restricted privilege pursuant to a hearing. This reinstatement will be restricted to business purposes only for the duration of the suspension. If the driver elects to request a restricted license immediately, the driver will forfeit the right to a formal or informal review hearing to contest the license suspension.
However, for a refusal to blow, the Department of Highway Safety and Motor Vehicles (hereinafter, DHSMV) will suspend a driver license for a period of 1 year. Usually, the police do not advise you that if your driver license is suspended or revoked, you or your DUI Attorney will be able to contest or fight the administrative suspension of your driver license at the DHSMV by timely filing a petition.
This is where the 10-day rule comes into play. Anyone arrested for DUI has 10-days from the date of arrest to file a petition with the DHSMV to contest or fight the driver license suspension. If this petition is not timely filed, the DHSMV will suspend your driver license and the hard-time period will begin on the 11th day. The hard-time period refers to the period of time that the DHSMV will not issue a permit or Business Purpose Only (BPO) license.
If the suspension is for an unlawful breath alcohol level over a .08, the hard-time period is 30 days. If the suspension is for refusal, the hard-time period is 90 days. This means that the person suspended for refusal will not be permitted to drive legally for a period of 90 days (3 months). Once the 90 days passes (or 30 days in the case of an unlawful breath), the DHSMV may issue a BPO if certain requirements are met. For this reason, and many others, it is important to seek competent legal representation immediately after the arrest.
Since Florida DUI can result in a driver license suspension, incarceration and many other ramifications, a Florida Criminal Defense and DUI Attorney should be contacted immediately. Any delay can result in negative consequences, including a strategic loss of leverage in a criminal prosecution. Additionally, you do not want to risk the loss of your driving privilege. It is important to act quickly if you are arrested for DUI.
For further information please contact Fort Lauderdale DUI Defense Attorney Adam D. Harmelin at 954-294-9372.
Personal Service
---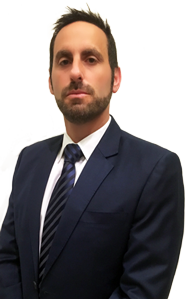 When you call attorney Adam Harmelin, you will speak with him. Throughout his career in private practice, Adam has always listed his cellular telephone on his business card and website. The reason is simple. Accessibility to your attorney is important! My clients never complain that they cannot reach me. I am avaiable to speak with my clients during business hours, nights, weekends and holidays. Call now to speak directly to attorney Adam Harmelin.
---
South Florida DUI Defense Lawyer
Choose Harmelin Law to defend your rights
Criminal Attorney Adam Harmelin has 20 years of experience as DUI attorney. Attorney Harmelin and his legal team can provide the aggressive DUI defense representation you need and deserve to challenge your charges in South Florida.
Contact Attorney Adam Harmelin, P.A. 24/7 to learn how we can fight for you and request your risk-free consultation!
Aggressive DUI Defense from Attorney Adam Harmelin
We have experience with virtually every type of DUI and criminal offense a person may be accused of, in State, Federal or Juvenile Court. Request a RISK-FREE Consultation. Our Fort Lauderdale DUI attorney can help if you've been charged with a felony or misdemeanor.
The Office of Harmelin Law, P.A. is conveniently located at:
110 SE 6th Street, Suite 1700
Fort Lauderdale, FL 33301
Previous cases in the media
---
Boca House Party - Parents Upstairs During Wild Party
Florida teen allegedly banishes parents to their room while he throws a party.
About 350 underage party crashers brought alcohol to a Boca Raton mansion early Sunday after Homecoming at American Heritage School in Plantation. And within 15 minutes, students were drinking, passed out and vomiting on the property, an attorney said.
Continue reading