Awards and Recognitions

Fort Lauderdale DUI Lawyer
---
Fort Lauderdale Attorney Adam Harmelin
Defending your rights when charged with DUI in Broward, Fort Lauderdale area
Hopefully, you will never need one, but if you do, an experienced Fort Lauderdale DUI lawyer can help you with your driving under the influence defense. A DUI conviction can cause serious and sometimes irreparable harm to the personal and professional direction of your life, so it is important that you avoid it if possible. Drunk driving defense attorneys can help you with your case and work with you to reach a suitable agreement with police that will not permanently damage your personal or professional reputation.
Still, the best advice about drunk driving that a Broward DUI attorney or any other legal professional can give you is to not to operate a motor vehicle while intoxicated. Nevertheless, if you decide to, there are several measures that you can take to protect yourself. First of all, try to keep pace with traffic. If you are driving on a lonely road, it is easier for police to detect even the slightest impairment. When you can blend into traffic, it is far more challenging. This tip is particularly helpful if you have drunk somewhat but not enough to be considered severely impaired. Secondly, if you do end up getting stopped by a police officer, stay in your car unless instructed otherwise. Certain states of impairment are not easy to detect. Should you get out of the car, you risk being seen as unsteady, and that can lead to a DUI charge.
A Broward DUI attorney or Fort Lauderdale DUI lawyer may be able to help you reduce charges in most cases, but they will not be able to overcome proper testing that proves you are intoxicated. However, what they can do is arrange for an independently administered test in addition to police testing. Your Broward or Fort Lauderdale DUI lawyer should make sure that you understand this right before you willingly submit to testing. And on that subject, you are not obligated to do so without due cause, so be careful not to give away your rights before you even know what they are. Drunk driving defense attorneys can help you avoid the disruption of jail time or even a conviction under the right circumstances.
You owe it to yourself to contact your attorney immediately if you are arrested and charged with a DUI.
---
Personal Service
---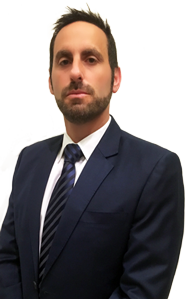 When you call attorney Adam Harmelin, you will speak with him. Throughout his career in private practice, Adam has always listed his cellular telephone on his business card and website. The reason is simple. Accessibility to your attorney is important! My clients never complain that they cannot reach me. I am avaiable to speak with my clients during business hours, nights, weekends and holidays. Call now to speak directly to attorney Adam Harmelin.
---
South Florida DUI Defense Lawyer
Choose Harmelin Law to defend your rights
Criminal Attorney Adam Harmelin has 20 years of experience as DUI attorney. Attorney Harmelin and his legal team can provide the aggressive DUI defense representation you need and deserve to challenge your charges in South Florida.
Contact Attorney Adam Harmelin, P.A. 24/7 to learn how we can fight for you and request your risk-free consultation!
Aggressive DUI Defense from Attorney Adam Harmelin
We have experience with virtually every type of DUI and criminal offense a person may be accused of, in State, Federal or Juvenile Court. Request a RISK-FREE Consultation. Our Fort Lauderdale DUI attorney can help if you've been charged with a felony or misdemeanor.
The Office of Harmelin Law, P.A. is conveniently located at:
633 S.E. 3rd Avenue, Suite 4F
Fort Lauderdale, FL 33301
Previous cases in the media
---
Boca House Party - Parents Upstairs During Wild Party
Florida teen allegedly banishes parents to their room while he throws a party.
About 350 underage party crashers brought alcohol to a Boca Raton mansion early Sunday after Homecoming at American Heritage School in Plantation. And within 15 minutes, students were drinking, passed out and vomiting on the property, an attorney said.
Continue reading