Awards and Recognitions

Adam Harmelin, Esq. - Criminal Defense Attorney
---
Attorney Adam D. Harmelin knew early in his career that he wanted to be a criminal defense attorney. He received his Bachelor of Arts degree with Honors from the University of Florida in 1994 where he studied criminal justice and then graduated from the University of Miami School of Law in 1997. While in law school at UM, he took an unpaid internship at the Broward County Public Defender's Office which solidified his career path. Since then, he never looked back. Adam has devoted his legal career to defending individuals arrested and charged with crimes. Throughout his career, Adam has defended thousands of people throughout the State of Florida. If you are accused of any crime in State or Federal Court, you should put this devotion to work for you.
While in private practice, Mr. Harmelin has obtained numerous "Not Guilty" verdicts, including winning the Broward Association of Criminal Defense Lawyers Hat Trick Award for three consecutive not guilty verdicts in a calendar year. He is member of the Criminal Law Section of the Florida Bar, is rated 10 Best Attorneys for client satisfaction by the American Institute of DUI/DWI Attorneys, is AV Rated by Martindale-Hubbell, has a Superb Rating as a top criminal defense attorney by AVVO and has been recognized as a Top 100 trial lawyer by The National Trial Lawyers.
Personal Service
---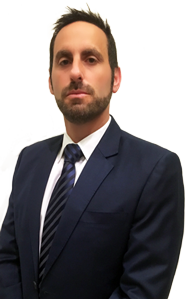 When you call attorney Adam Harmelin, you will speak with him. Throughout his career in private practice, Adam has always listed his cellular telephone on his business card and website. The reason is simple. Accessibility to your attorney is important! My clients never complain that they cannot reach me. I am avaiable to speak with my clients during business hours, nights, weekends and holidays. Call now to speak directly to attorney Adam Harmelin.
Education
- J.D., University of Miami School of Law, 1997
- B.A. with honors, University of Florida, 1994
Bar Admission
- Florida, 1997
Court Admission
- Florida State Courts
- U.S. District Court, Southern District of Florida
Choose Harmelin Law to defend your rights
Criminal Attorney Adam Harmelin has 20 years of experience as a trial attorney. Attorney Harmelin and his legal team can provide the aggressive criminal defense representation you need and deserve to challenge your charges in South Florida.
Contact DUI Attorney Adam Harmelin, P.A. 24/7 to learn how we can fight for you and request your no-cost consultation!
Aggressive Defense from Attorney Adam Harmelin
We have experience with virtually every type of criminal offense a person may be accused of, in State, Federal or Juvenile Court. 24/7 RISK FREE Consultation. Our Fort Lauderdale criminal attorney can help if you've been charged with a felony or misdemeanor, including DUI.
The Office of Harmelin Law, P.A. is conveniently located at:
110 SE 6th Street. Suite 1700
Fort Lauderdale, FL 33301
Aggressive Criminal Defense
---
Criminal Charges
Facing a criminal charge gets a lot less daunting when you have an experienced criminal defense attorney like Adam Harmelin.
Criminal Charges
DUI Defense
An individual arrested for DUI has only 10 days from the date of the arrest to drive legally before their driver license is suspended by the DHSMV.
DUI Defense
Previous cases in the media
---
Boca House Party - Parents Upstairs During Wild Party
Florida teen allegedly banishes parents to their room while he throws a party.
About 350 underage party crashers brought alcohol to a Boca Raton mansion early Sunday after Homecoming at American Heritage School in Plantation. And within 15 minutes, students were drinking, passed out and vomiting on the property, an attorney said.
Continue reading