Awards and Recognitions

Springs Weighs Fine For Parents Who Let Children Drink Alcohol
---
November 5, 2011 | By Lisa J. Huriash, Sun Sentinel
Parental permissiveness has a price: Coral Springs is considering fining parents for allowing underage drinking at home.
The city wants to join a national trend of municipalities using civil ordinances to make parents accountable for kids' drinking. Although a state criminal law is already on the books, city officials say there's a problem with enforcement.
"The fear for me is the cops get there and everybody leaves and God forbid somebody gets in an accident," said City Commissioner Tom Powers, who has a daughter in high school. He calls his initiative "cutting edge" for South Florida.
Under state law, first-time offenders face up to 60 days in jail and a $500 fine. This year it was toughened to put second-time offenders in jail for up to a year and a $1,000 fine.
David Pinsker, Florida executive director for MADD, said the agency endorses the proposal Coral Springs is considering, which would fine parents up to $500 for allowing underage drinking in their homes.
"We support any efforts made by municipalities in trying to cut down on this because it's extremely dangerous," he said.
"It is problematic for us," Foster said. "We have a ton of parties and alcohol is always involved. [There have been] times we had parents say they can't police everybody, especially when a couple hundred kids show up to these parties."
Since the state statute was created in 1991, 146 cases were presented to the Broward State Attorney's Office. Of those, 105 cases were pursued - 69 pleaded no contest or guilty, said Ron Ishoy, a spokesman for Broward State Attorney Mike Satz. Nine of those cases are still pending.
The other cases were dismissed or defendants were found not guilty.
In Palm Beach County, 124 cases have been received since 1991. Of those, 109 were pursued, with 32 resulting in successful prosecutions.
For the full article visit the Sun Sentinel
Personal Service
---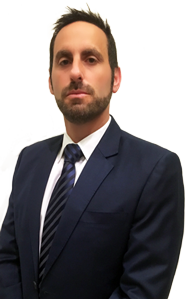 When you call attorney Adam Harmelin, you will speak with him. Throughout his career in private practice, Adam has always listed his cellular telephone on his business card and website. The reason is simple. Accessibility to your attorney is important! My clients never complain that they cannot reach me. I am avaiable to speak with my clients during business hours, nights, weekends and holidays. Call now to speak directly to attorney Adam Harmelin.
---
Criminal Charges
Facing a criminal charge gets a lot less daunting when you have an experienced criminal defense attorney like Adam Harmelin.
Criminal Charges
DUI Defense
An individual arrested for DUI has only 10 days from the date of the arrest to drive legally before their driver license is suspended by the DHSMV.
DUI Defense
Choose Harmelin Law to defend your rights
Criminal Attorney Adam Harmelin has 20 years of experience as a trial attorney. Attorney Harmelin and his legal team can provide the aggressive criminal defense representation you need and deserve to challenge your charges in South Florida.
Contact DUI Attorney Adam Harmelin, P.A. 24/7 to learn how we can fight for you and request your no-cost consultation!
Aggressive Defense from Attorney Adam Harmelin
We have experience with virtually every type of criminal offense a person may be accused of, in State, Federal or Juvenile Court. 24/7 RISK FREE Consultation. Our Fort Lauderdale criminal attorney can help if you've been charged with a felony or misdemeanor, including DUI.
The Office of Harmelin Law, P.A. is conveniently located at:
110 SE 6th Street. Suite 1700
Fort Lauderdale, FL 33301